Golden Laser Vision and Commitments:
- Reduce labor costs, improve processing efficiency and quality, customized laser solutions help enterprises build flexible tube processing production lines.
In the 21st century, with the continuous progress and development of industry, metal pipes have been applied to various fields of production and life. However, for metal pipe processing companies, some problems hinder the continuous development and progress of the company, including rising staff costs, the cultivation of worker proficiency, and the difficulty of processing various types of pipes. In addition, there are processing errors, low efficiency, and low productivity in the processing of equipment such as sawing machines, punching machines, and drilling machines.
Fiber laser tube cutting machine can realize the cutting, opening, and contour cutting of carbon steel, stainless steel, aluminum alloy, and other materials such as round tubes, square tubes, rectangular tubes, elliptical tubes, and special-shaped tubes. Today's laser cutting solutions can perform delicate operations on thin tubes and process large tubes with a diameter of tens of centimeters. Fiber laser pipe cutting machine is widely used in sports equipment, petrochemical industry, agricultural machinery, furniture, construction, construction machinery, food, hardware decoration, lamps, advertising, sporting goods, and other industries.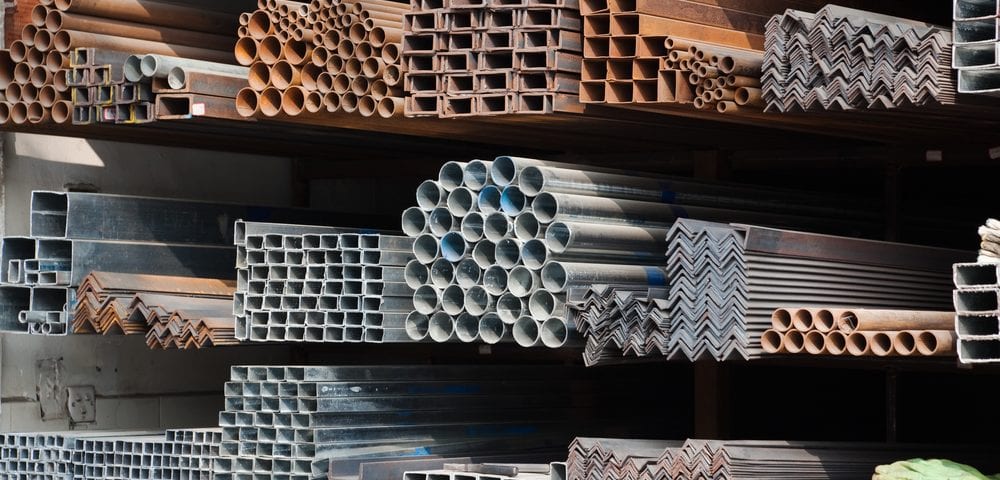 How can companies reduce labor costs and improve production efficiency to enhance competitiveness?
Flexible production line for laser tube integrated processing
Laser Solution Case 1:
Here is a German company with a history of 150 years. According to customer requirements, Golden Laser customized a set of laser cutting, cleaning, and packaging production lines for copper pipes. The flexible manufacturing system has changed from the original seven workers to uncrewed operation. The production efficiency has been increased by 60%, and the production cost has been reduced by 40%. The fiber laser flexible tube production line can meet 24-hour production, and the capacity has been greatly increased. Moreover, the fiber laser flexible tube production line meets the safety level of Europe.
Intelligent production with CNC laser tube cutting machine for the automotive industry
Laser Solution Case 2:
Hyundai is an international automobile company. Golden Laser customized high-standard automated laser integrated production lines according to their requirements, including laser tube cutting, pipe fittings transmission, chamfering. Golden Laser auto feeding laser cutting machine replaces manual feeding, which significantly saves time and labor costs.
The tube cutting lazer machine replaced multiple sawing machines (cutting), punching machines, and many molds (product openings). It replaced four to five workers transporting products and operating machines with fully automated machines. In addition, laser cutting products are of high quality, the inner wall of the tube is free of burrs, and the shape of the hole remains unchanged. The overall production efficiency has increased by nearly 50%.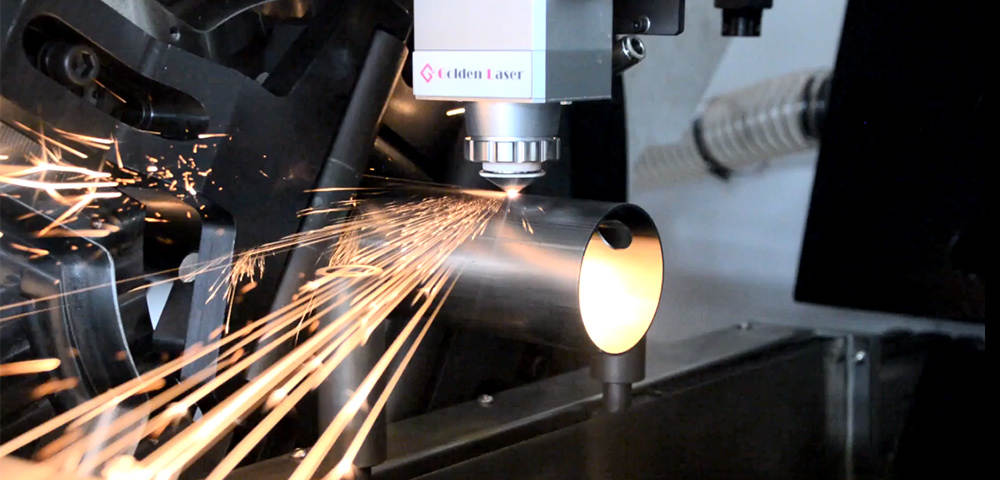 Fiber laser cutting machine, as a new weapon for metalworking in recent years, is gradually replacing traditional cutting, punching, drilling, sawing, and other methods.
Laser cutting can be used for brand new product designs. Innovative and complex designs are easy to process with lasers, make products more substantial and beautiful, and reduce weight without sacrificing strength. Tube lasers are good at supporting the tube assembly process. The particular laser cutting function can easily bend or connect pipe profiles, significantly simplifying welding and assembly and help reduce production costs.
The laser allows the operator to precisely cut holes and contours in one work step, eliminating repetitive part handling procedures in downstream processes. In a specific example, a laser is used instead of sawing, milling, drilling, deburring, or related material processing for pipe connection. It reduces manufacturing costs by 30%.