Tube Laser Cutting Machine For Stainless Steel
Stainless steel is a group of iron-based alloys that contain a minimum of approximately 11% chromium. Stainless steel pipe components are widely used in sanitary fittings, kitchenware, appliance brackets, surgical instruments, food manufacturing, and other industries. Thanks to high precision, high speed, and diversified functions, more and more stainless steel cutting machine manufacturers choose the automatic stainless steel circle cutting machine and tube laser cutting machine. As one of the leading stainless steel laser cutting machine manufacturers in China, Golden laser provides the best quality CNC stainless steel pipe cutting machine/cutter at a competitive price. As one of the professional stainless steel laser cutter manufacturers, our company manufactures the machines, for example, small CNC steel laser cutter, which can provide good stainless steel laser cutting services to meet the requirements of the production.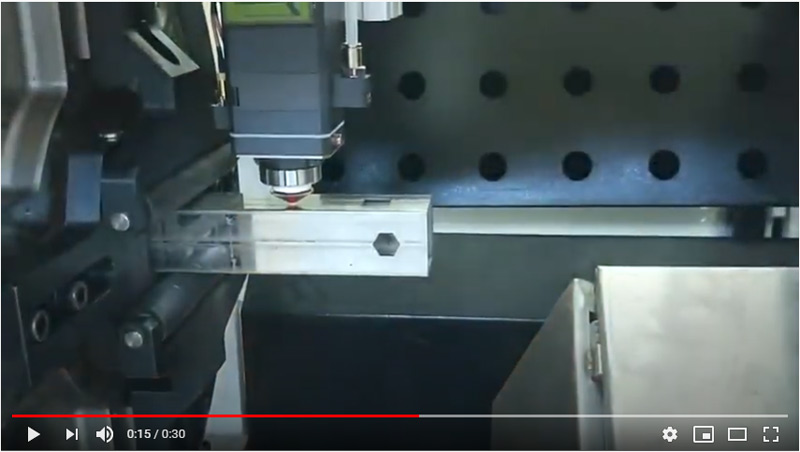 What are the advantages of automatic stainless steel circle cutting machine compared with traditional saw blades?
✔ No burrs on the cutting section, no need for secondary processing and grinding.
✔ Diversified cutting technology can meet the processing requirements of different types of pipes.
✔ High efficiency. Continuous, large-scale processing will reduce the processing cost of the workpiece.
✔ The CNC system of stainless steel cnc cutting machine is convenient and flexible.