Tube Laser Cutter Accelerates Agriculture & Industrial Vehicles Intelligent Manufacturing
Agriculture & Industrial Vehicles are indispensable tools for improving agricultural production efficiency, realizing the effective use of natural resources, and promoting the sustainable development of agriculture.
At present, the modern agricultural equipment manufacturing workshops have been equipped with automatic assembly lines, electrophoretic paint lines and advanced equipment such as metal tube laser cutting machine, CNC bending machine, and welding robots.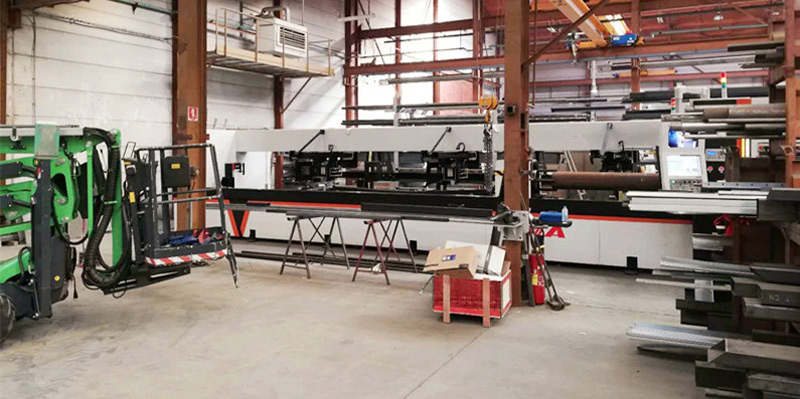 (Golden laser pipe laser cutting machine in France customer site)

Why our customers in the agricultural machinery industry choose Golden Laser's laser tube cutter P2060A?
As one of the fiber laser cutting machine manufacturers in China, Golden Laser pipe laser cutting machine is using the 3D design software SOLIDWORKS, it not only can achieve the finite element analysis and the design optimization of the product structure strength, but also the standard production of the product structure, parts, sealing, materials, and processing technology etc. Thus, the product is with beautiful appearance, much better quality and long service life than similar products. In addition, the automatic feeding system can process bundles of pipes and greatly increase the processing efficiency.