Congratulations to our Romanian friend Greental Trading Srl for successfully using Golden Laser's tube laser cutting machine, P2060A. We wish business flourish!
Laser cutting is by no means a new process. Still, nevertheless, Greental Trading uses Golden Laser's high-performance automatic pipe cutting machine to introduce one of the latest manufacturing processes: laser tube cutting and coring. And benefits from automatic loading for continuous production.
What did our Romanian friend say about laser tube cutting?

Why Choose Golden Laser Smart Laser Cutting Machine P2060A with Auto Feeder?
✔ Fully automatic in loading, feeding, and cutting/coring pipes.
✔ Fast, smooth and burr-free cutting.
✔ Dedicated for round / rectangular pipe, U or H type profiles
✔ The advantage of executing the cutting works in each stage without delay.
✔ Secondary operations are eliminated: you could cut and core in a single process.
✔ Golden Laser is a complete service center offered for the realization of customer's projects.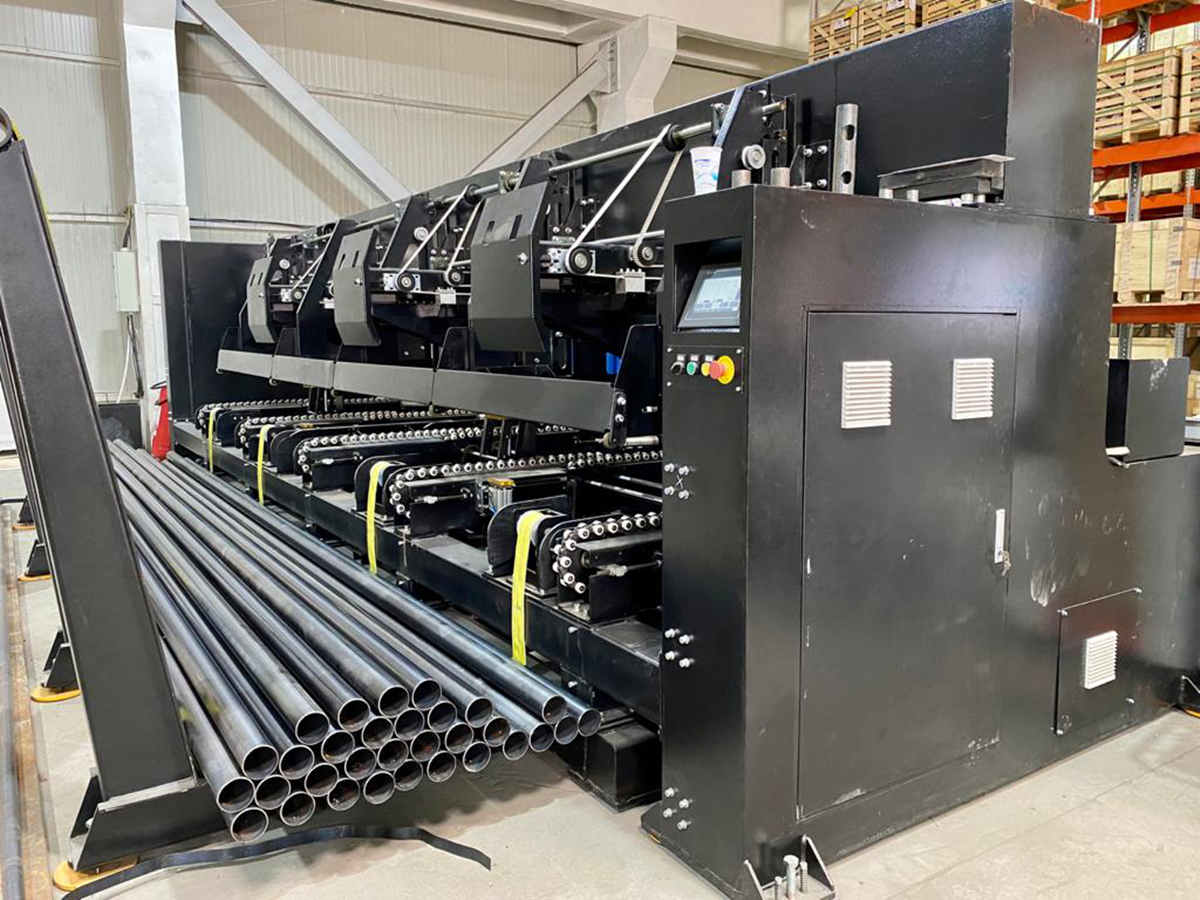 Intelligent Laser Tube Cutting Machine at Greental Trading Srl
What metalworking business can Golden Laser's China laser tube cutter help Greental Trading do?
● It is a state-of-the-art Laser with a power of 3000 W.
● P2060A automatic Laser cutting machine can cut or core in a round/rectangular pipe (the cut quality meets the highest standards).
● P2060A tube laser cutting machine can also cut / core and profiles type U (max UNP180) or H (max HEA160).
● The loading dimension of the pipes is 6 meters long with external diameters between 30-200mm; for rectangular diagonal tubes less than or equal to 200mm.
● Lantek flex3d nesting software: born for tube processing.
The tube laser cutting machine is fully automated. If it can be drawn, it can be cut!
Golden Laser- Innovative Metal Fabrication Laser Solution Provider!