New design laser machine, customized by your requirements.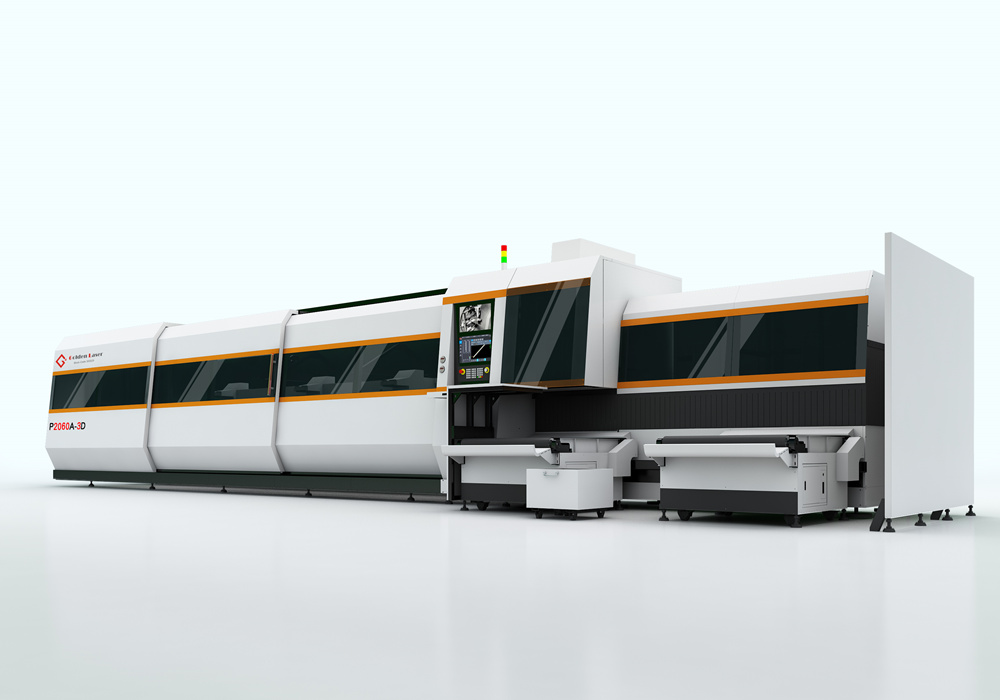 (CE Standard Laser Tube Cutting Machine Demonstration)
5 Features of 3D Laser Tube Cutting Machine:
1. CE standard, safety door switch, and laser interlock, using safety relay, safety light curtain
2. Golden Laser developed a laser cutting machine with five-axis, flexible cutting at ±45°
3. Compatible with the German pa system
4. With a variety of nesting software, matching auto feeder and unloading, which can be connected to your mes management system or customized according to requirements
5. High rotation speed 160r/min, acceleration 1.5g, super high efficiency.
What Are 3D Laser Pipe Cutting Machines Applicable?
Laser pipe cutting machine is widely used in steel structure, auto parts manufacturing, pipe fittings, furniture manufacturing, metal fabrication, metal display rack, and other industries.
The laser cutting machine is suitable for various types of closed pipes, round, oval, square, rectangular, waist round, and H-shaped special-shaped pipes.
For different materials, including stainless steel, carbon steel, galvanized steel tube, alloy, and copper.