Golden Laser is pleased to inform you that our subsidiary Vtop Laser is participating in the China Educational Equipment Exhibition - Nanchang Education Exhibition (CEEE). As one of the world's professional fiber laser cutting machine manufacturers, we provide customers with many laser solutions to help them improve productivity. Undoubtedly, the fiber laser pipe cutting machine is a powerful assistant in the education equipment manufacturing industry.
Booth information of VtopLaser, a subsidiary of Golden Laser:
● Address: Nanchang Greenland International Expo Center (No. 1315, Huaiyushan Avenue, Honggutan New District, Nanchang)
● Booth No.: HALL-4-B4026
● Time: April 21-23, 2022
● Exhibits:
Laser machine 1: Small Tube Laser Cutting Machine P12060A
Laser machine 2: Cost-effective Laser Tube Cutting Machine P2060B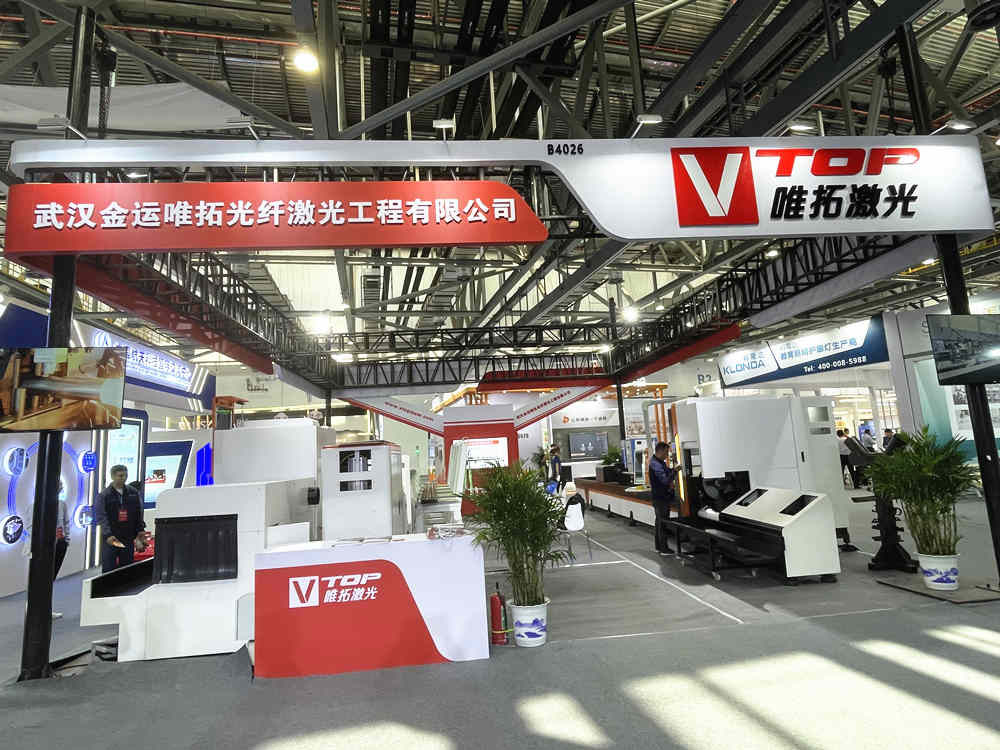 Why does the educational equipment manufacturing industry choose a fiber laser pipe cutting machine as a processing tool?
Golden Laser's tube cutting machines are designed for laser cutting round, rectangular, oval, and other types of tubes. Pipe laser cutting machines are applicable for stainless steel, carbon steel, brass, alloy, galvanized steel tube, and others.
For example, the metal pipe support part of desks and chairs has very high requirements for processing equipment, and it needs to have the functions of cutting, marking, and punching at the same time, especially the hole diameter must be burr-free and high-precision, which brings great difficulties to the traditional cutting process.
Goldenlaser pipe cutting machine perfectly solves the pain points of customers. Through the precise cutting and positioning of the equipment, the cutting accuracy can reach 0.5mm, ensuring that the cutting surface is smooth and burr-free. Coupled with a high-power imported laser source, auto-focus laser cutting heads, and flexible Jaws, cutting efficiency is much higher than traditional tools. The welding seam recognition function and the automatic slag removal function on the pipe's inner wall developed by Golden Laser can efficiently complete the high-quality and efficient pipe cutting task.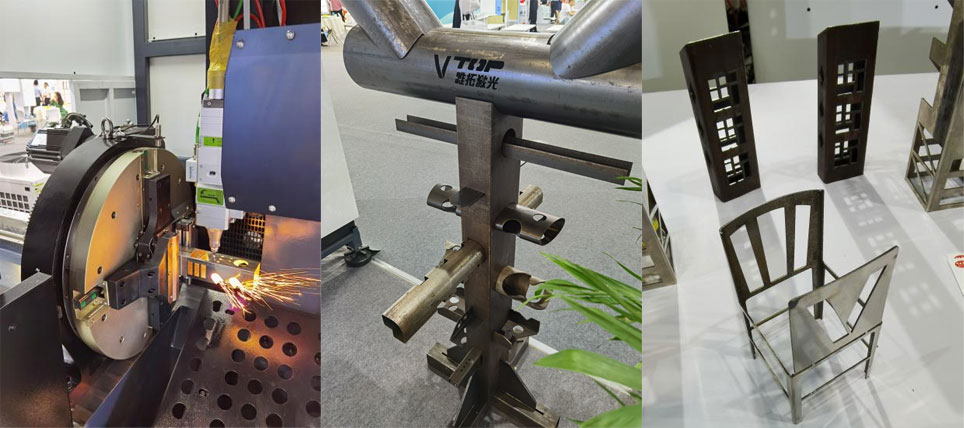 International influence of the exhibition:
Since the China Educational Equipment Exhibition was held, the international influence has been increasing daily, and the degree of openness and internationalization has been greatly improved. It has attracted many well-known high-tech companies at home and abroad to enter the educational equipment industry. It has gradually become a platform for international exchanges and cooperation in educational equipment.