Christmas is an annual festival commemorating the birth of Jesus Christ, observed primarily on December 25 as a religious and cultural celebration among billions of people around the world.
Fiber Laser Pipe Cutting Machines Out-Breaking Price
Golden Laser launched three best-selling fiber laser tube cutting machine promotions regarding celebrating the upcoming Christmas. Let me introduce you to the details of three fiber laser pipe cutting machines:
Model 1: Golden Laser Smart Laser Tube Cutting Machine
The high-end CNC laser tube cutter series is the most popular laser cutting machine in Golden Laser China.
Advantages:
● Function, performance, system, hardware upgrade, so that the processing efficiency is increased by 40% compared with the previous tube lazer cutting machine
● Choosing an intelligent automatic feeding system is up to your space. Save labor and time
● Lantex Flex3d imported nesting software, born specifically for metal tube
● You can flexibly customize the diameter of the chuck and the length of the machine bed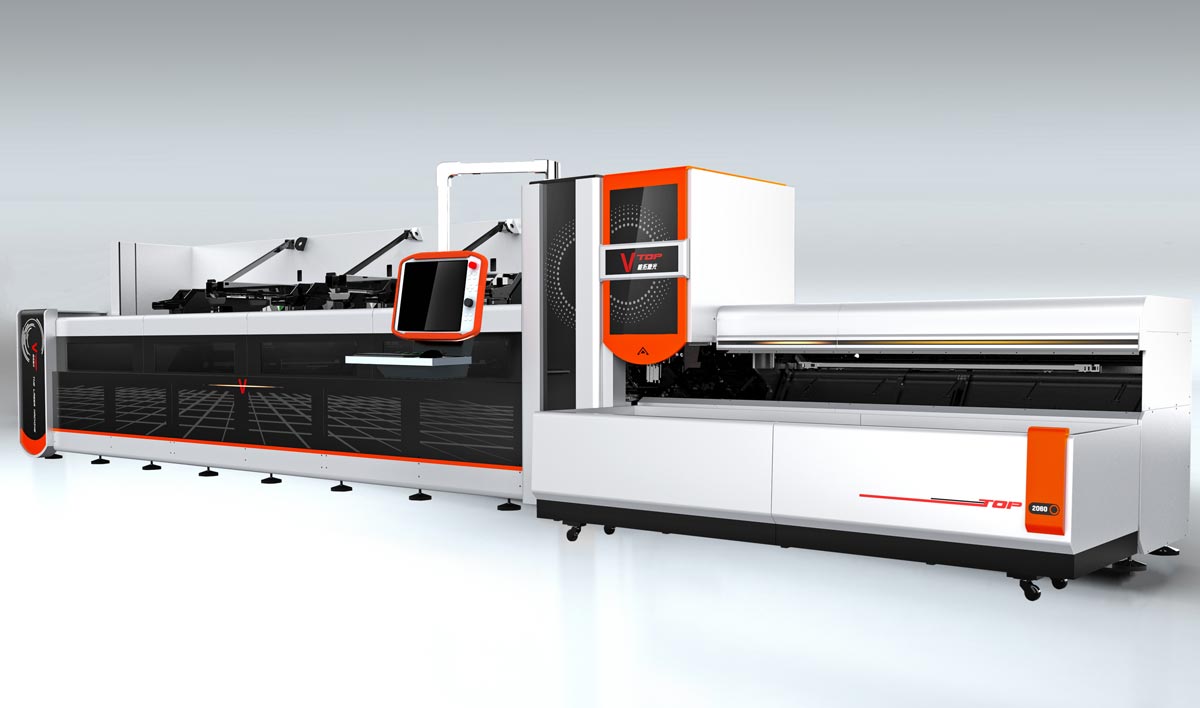 Model 2: Small Tube Fiber Laser Cutting Machine
Steel pipe cutting machine P1260A, small size solves big laser cutting works.
Advantages:
● Perfectly solve the tube processing of diameter within 120mm
● Original automatic feeding and distributing system, saving labor cost and improving efficiency
● Speed- always one step faster
● Accuracy- always better than other laser cutting machine
● Small footprint, saving more freight
Model 3: Bevel Tube Laser Cutting Machine
The fully-automatic laser solution guarantees maximum productivity and fast production changes. With a large pneumatic chuck for large diameter tubes and profiles.
The 3D 5-axis tube cutting machine is especially for round tubes, square, rectangle, and open profiles, special sections.
Advantages:
● With a rotating laser cutting head can process up to ±135° bevel tube cutting
● Rapid pipe cutting for small contours and thin-walled, high speed and high efficiency
● Bevel cutting, making seamless splicing and welding easier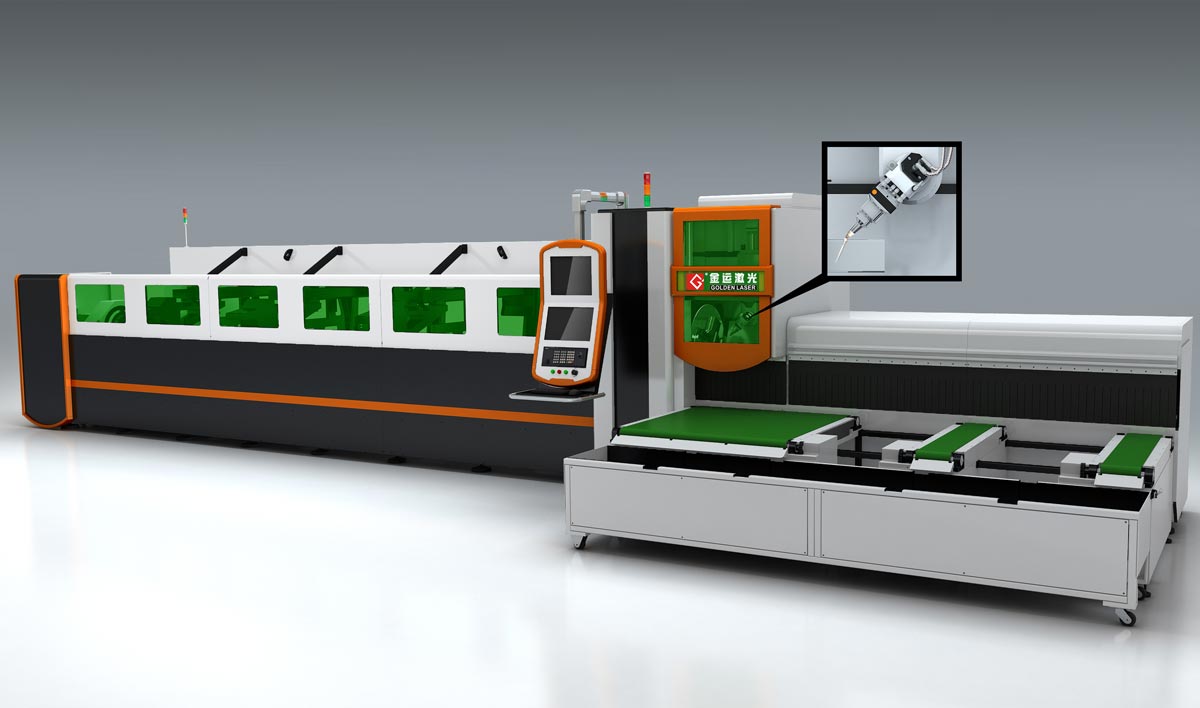 Laser cutting is a technology that uses a laser to vaporize materials, resulting in a cut edge. The Laser cutting machine is typically used for industrial manufacturing applications.
Wuhan Golden Laser Co., Ltd. (Stock Code: 300220), a listed group company specializing in fiber laser cutting machines, laser tube cutting machines, laser welding machines, and customized laser solutions.
Are you interested in attending a remote demonstration of the laser tube cutting machine? We'd like to introduce you to more information and laser metal cutting machine prices.