Time: May 23-27, 2022
Address: Kintex - Korea International Exhibition Center
Daehwa-dong Ilsan-seogu Goyang-si, Gyeonggi-do
Booth No: [08E640]
Exhibits:
Model 1: Automatic Small Tube Laser Cutting Machine P1260A
Model 2: Handheld Laser Welding Machine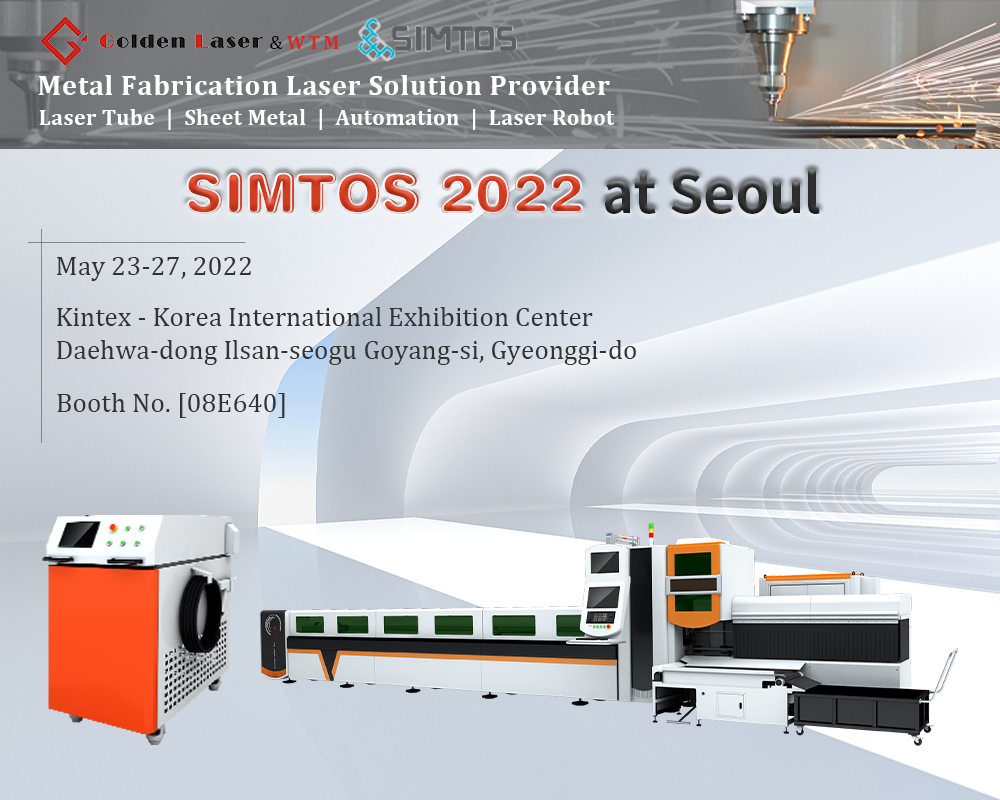 Visit Golden Laser:
GOLDEN LASER (stock number 300220) is a china fiber laser cutting machine and fiber laser welding machine manufacturer that focuses on the laser industry's application and practice. After more than 20 years of hard work, we have become the laser equipment brand with the highest market share of laser applications and the most vital international influence in the laser industry.
About SIMTOS:
The 2022 SIMTOS will be held by the Korea Machine Tool Manufacturers Association. Goyang-si, Gyeonggi-do-Korea Korea International Exhibition Center, the exhibition area is expected to reach 54,000 square meters, the number of exhibitors will reach 100,000, and the number of exhibitors and participating brands will reach 800.
Scope of Exhibits:
Cutting machines, cutting and forming machines, machine tools, and automation parts, manufacturing automation, manufacturing robots, welding, etc.
Why exhibit a small tube laser cutting machine?
1. Cost-effective
Compared with our Smart laser tube cutting machine series, the efficiency is two times in the case of a similar configuration, and the price is relatively cheap.
2. Meet the regular requirements of customers
Many customers need to process metal pipes with a diameter within 10-120mm, making the best use of them and saving costs
3. Small size, save transportation cost
The whole machine adopts a lightweight design, and the floor space is greatly reduced compared with conventional fiber laser cutting machines. The whole laser pipe cutting machine can be fully loaded with only one 40-foot HQ, greatly saving logistics costs.
4. Focus on small tube processing
From the design to the standard equipment, the small tube laser cutting machine P1260A starts from the small tube in all directions to improve the tube processing accuracy and efficiency of the small tube.
5. CE certification
The intelligent laser pipe cutting machine P1260A that truly meet the requirements of CE has no hidden safety hazards, allowing customers to use the laser machinery without worries
6. Accuracy is greatly improved
Improving the accuracy will improve the yield, which will also improve the customer's production efficiency and realize your maximum benefit
Applications:
Small tube laser cutting machine P1260A is widely used in metal furniture, fitness equipment, school equipment, children's stroller manufacturing, and other industries.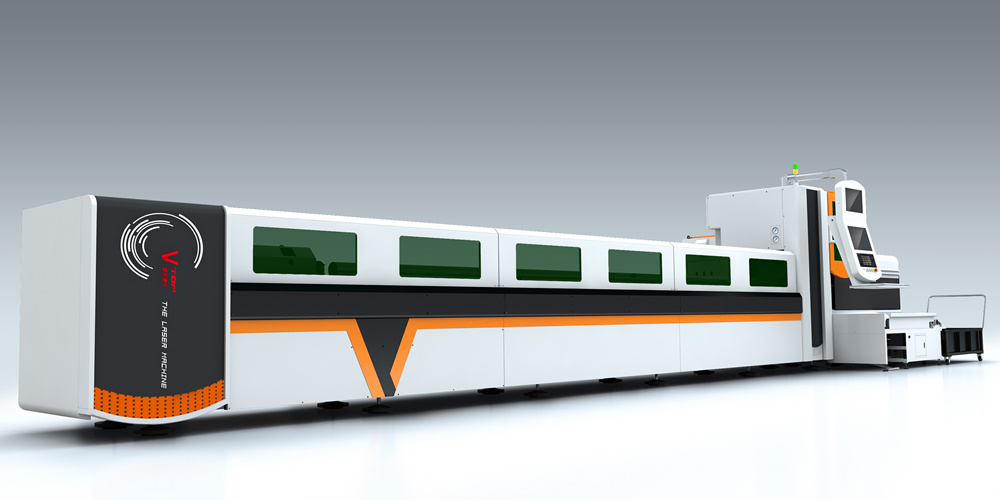 Introduction of handheld laser welding machine:
The handheld fiber laser welding machine consists of an integrated cabinet, fiber laser, cooling water circulation system, laser control system, and handheld welding head. A handheld welding machine equipped with a wire feeder can tolerate larger assembly gaps and errors and improve work efficiency and weld strength.
Applications:
The handheld welding machine is widely used in kitchenware, bathroom, household appliances, molds, stainless steel products, doors and windows, metal furniture, handicrafts, auto parts, etc.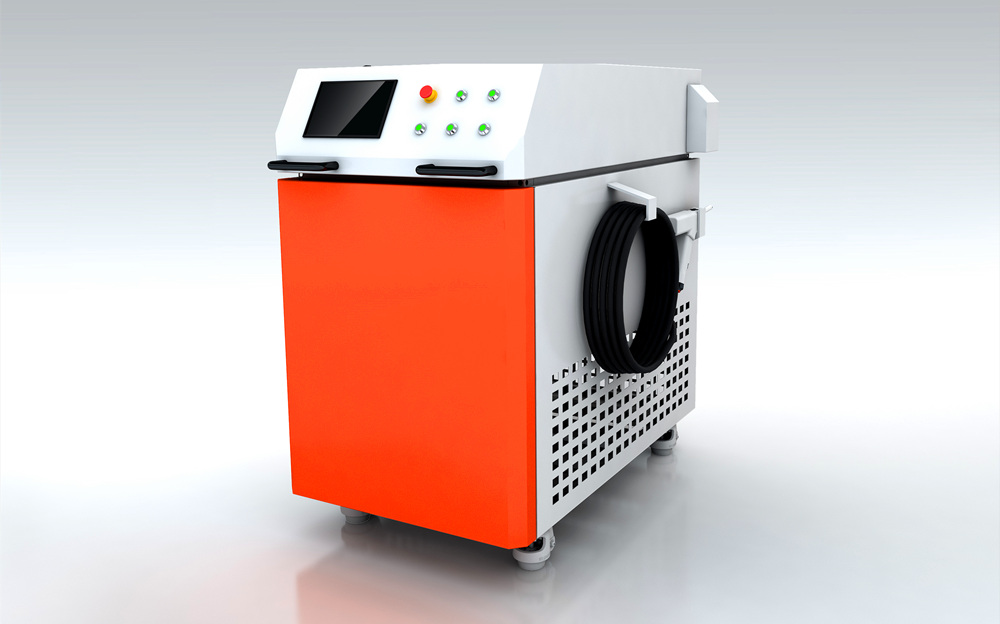 Let's arrange a free consultation to address your metalworking challenges cost-efficiently! Distributors Wanted Globally!