Q: What are the requirements of Golden Laser's fitness equipment manufacturing customers in Taiwan?
A: The client needs to laser cutting oval tubes with diameters of 89*38mm and 114*64mm, with lengths ranging from 4.5M to 6M.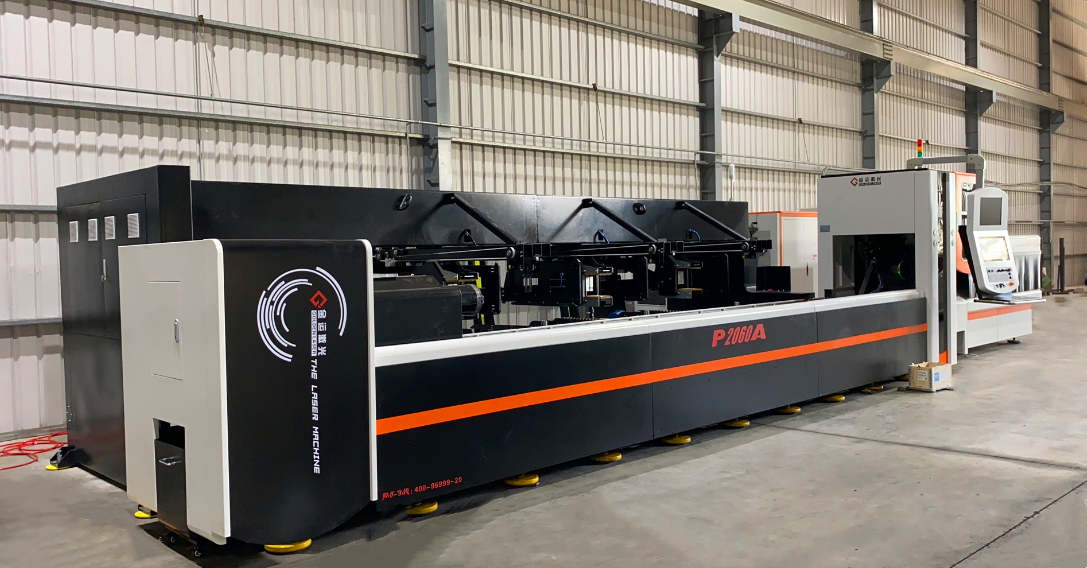 Ⅰ. How to realize automatic processing of special-shaped tubes?
1. The fiber laser pipe cutting machine is matched with an intelligent auto feeder. It has precise feeding, pushing, and length measurement functions, and is precisely controlled by four servo motors. To ensure that the pipe is sent to the pipe cutting machine stably and accurately.
2. The PA system developed by Golden Laser can share data with the auto feeder. It will ensure that the chuck accurately clamps the pipe, the laser cutting head accurately processes the tube, and the finished product falls into the receiver accurately.
3. Golden Laser machine China customized the special front and rear jaw clamps for the oval tube to ensure the cutting accuracy of the tube.
4. The length of the pipe is relatively large, and there will be interference between the clamp of the feeder and the support of the equipment. Still, we have a data-sharing function, and the feeding method of different pipes can be automatically selected and matched.
5. The laser cutting program is automatically switched without human intervention.