Golden Laser sees you in Düsseldorf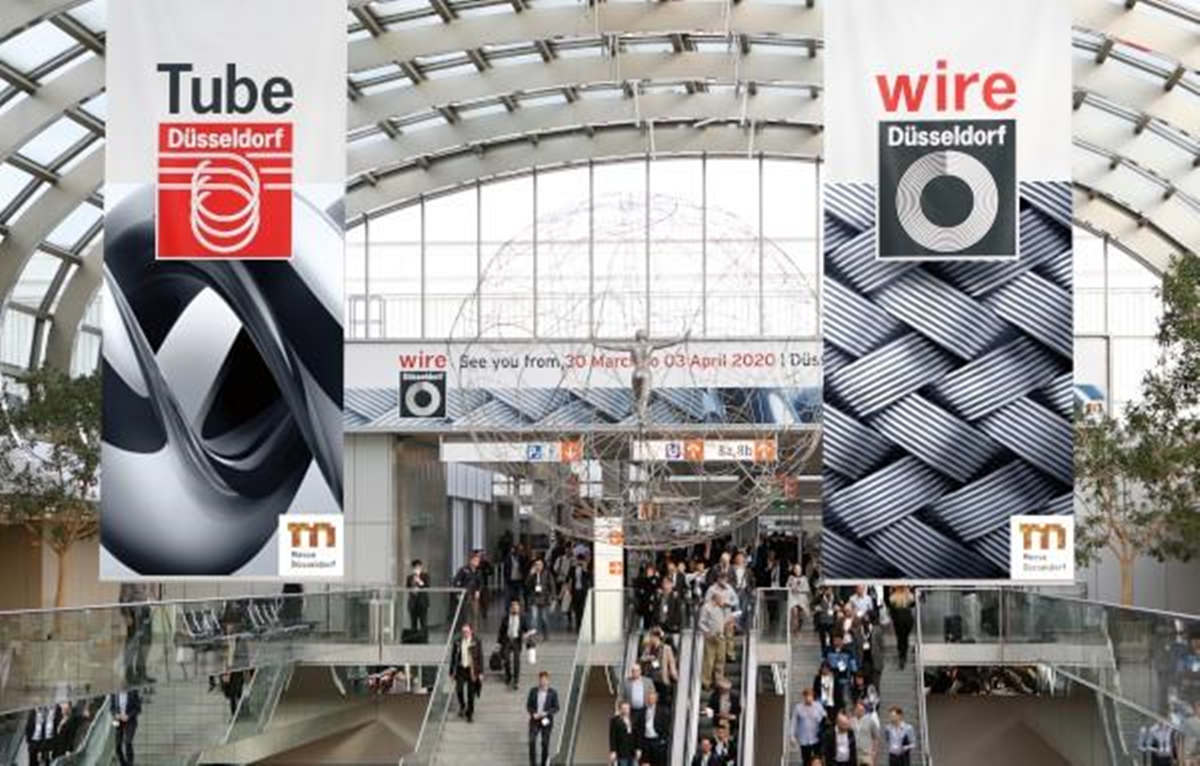 The world's top wire & Tube Düsseldorf exhibition, which has been postponed for two years, is back at the Messe Düsseldorf, Germany from June 20 to 24, 2022! Industry technical experts and professional audiences from all over the world share the latest information in this five-day industry feast, promote communication and cooperation, and jointly explore business opportunities!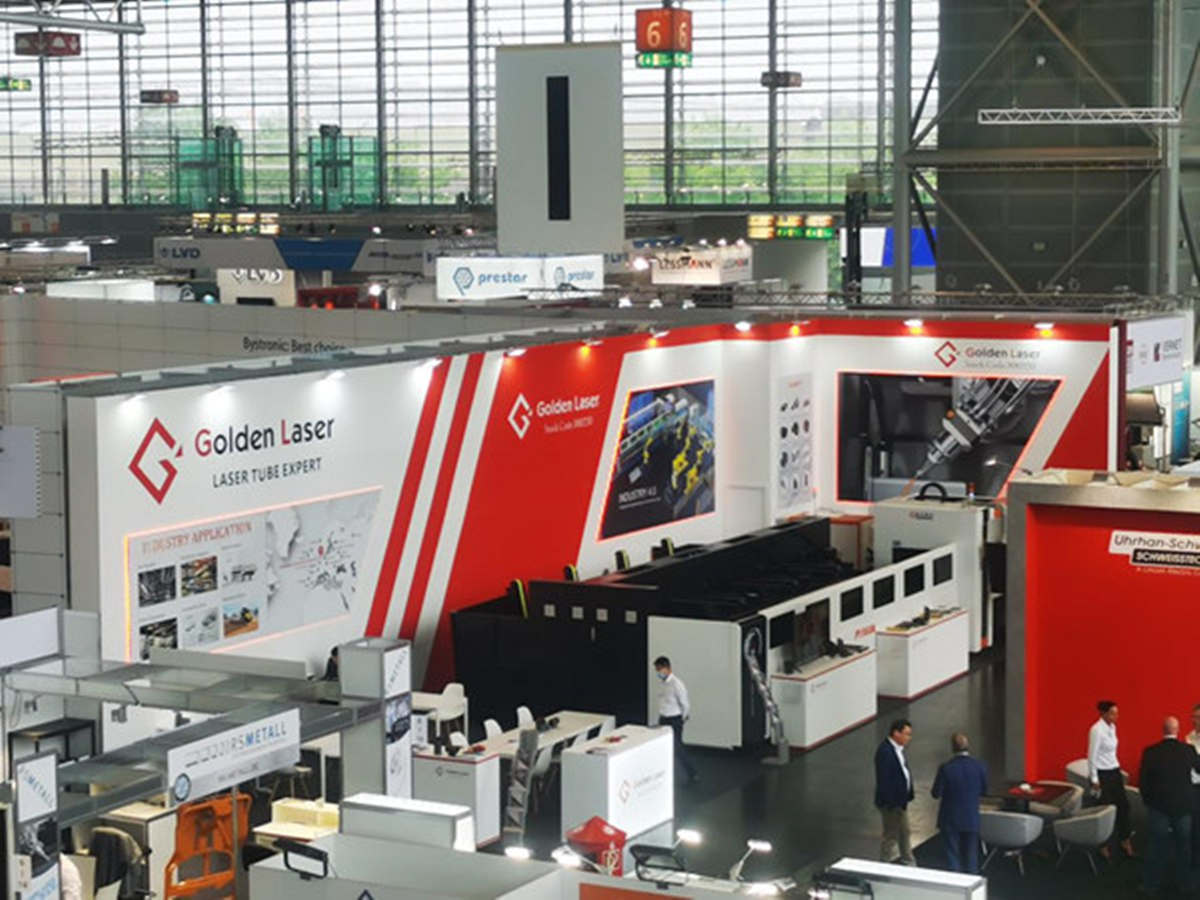 、
Visit Wire and Tube
Since the Wire & Tube exhibition was held 35 years ago, it has gathered 1,735 exhibitors from cable, wire, and pipe and tube processing industries around the world, with an exhibition area of over 93,210 square meters, gathered in Dusseldorf, Germany, bringing the latest products and technologies and solutions to promote global trade cooperation. So far, Tube Fair 2022 has attracted 735 exhibitors from 44 countries, including well-known companies from Italy, Turkey, the United Kingdom, the Netherlands, France, Austria, Switzerland, Poland, Spain, the Czech Republic, and the United States, India, South Korea, and China.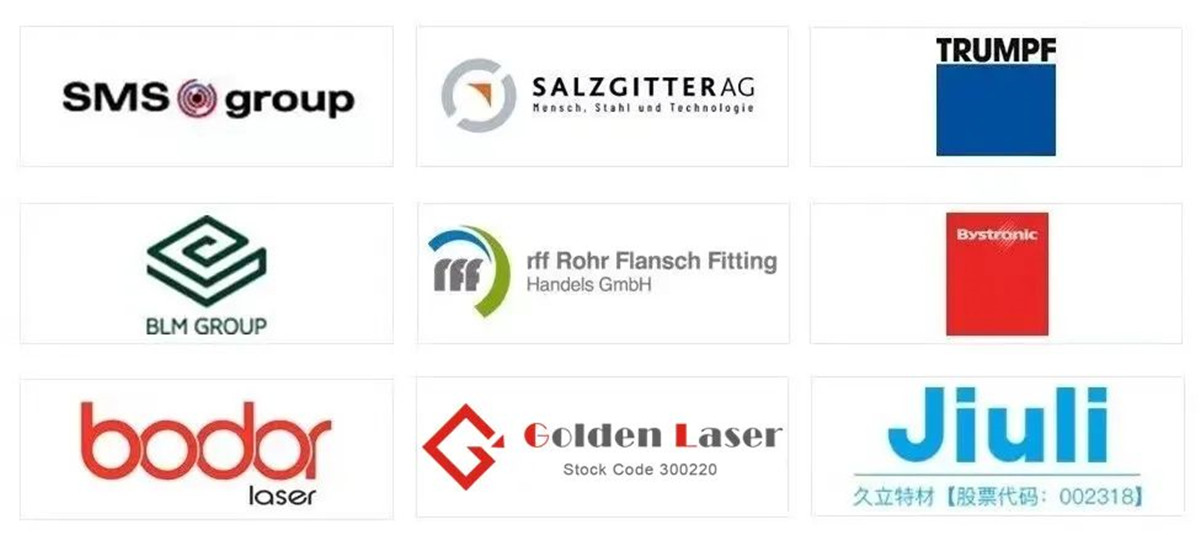 In the metalworking industry, in addition to the traditional sawing process, thanks to the high precision, fast speed and low cost of laser cutting, CNC laser pipe cutter machine are becoming more and more popular. The organizer upgraded the original sawing industry technology area and expanded it to laser cutting technology, and launched the China Saw Industry and Laser Cutting Technology Exhibition. This section will display more advanced pipe processing equipment and technology to help the high-end manufacturing of the pipe industry.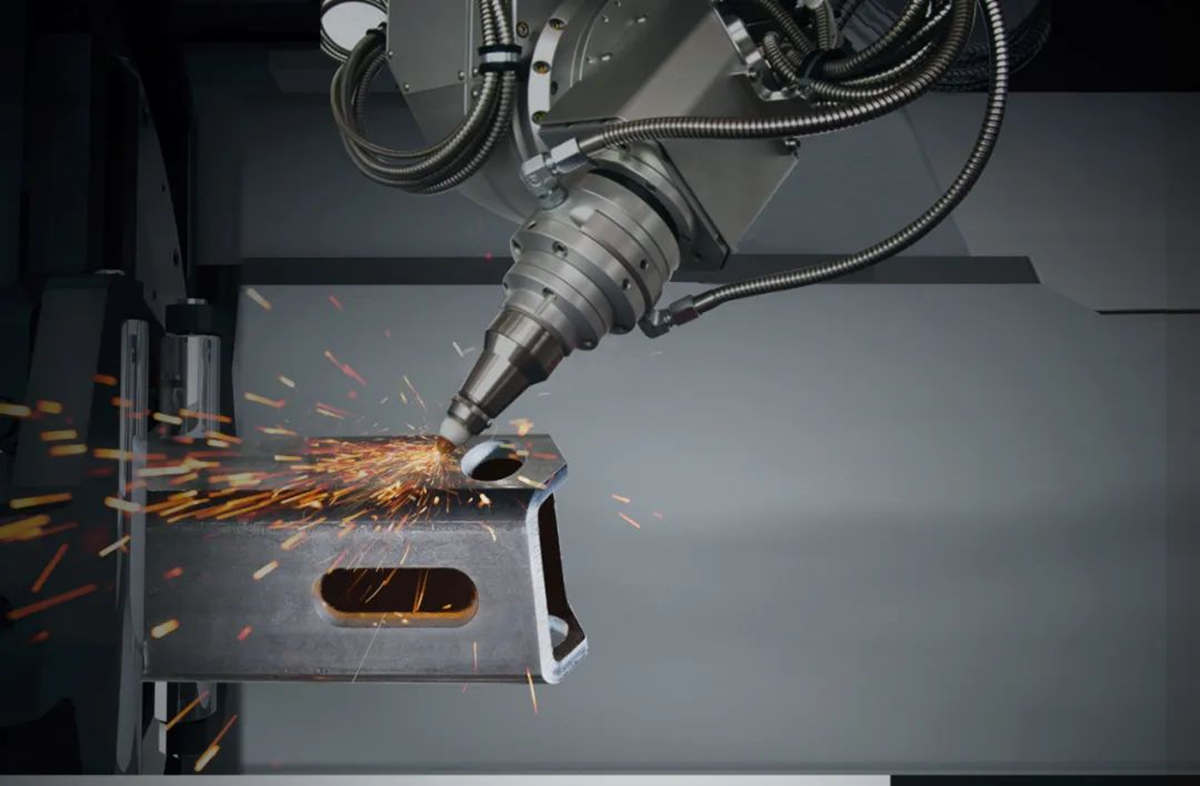 Four years after a long absence - Golden Laser is back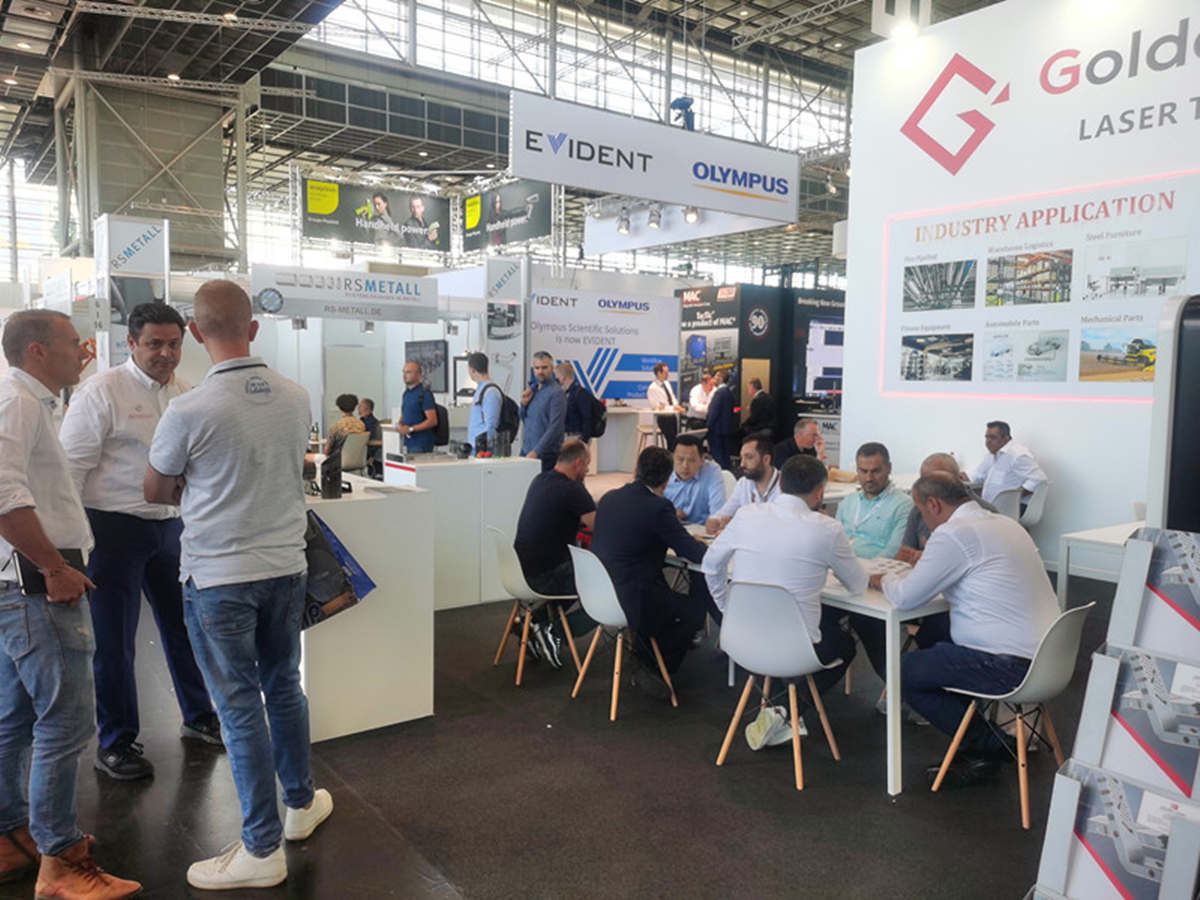 In this exhibition, Golden Laser unveiled its self-developed 3D 5 axis laser cutting machines P2060A-3D. The laser cutting head of the three-dimensional 5-axis CNC laser cutting machine can swing at positive and negative angles, and the laser cutting head forms an angle cutting with the surface of the pipe, so as to realize the pipe groove cutting process, which increases the 3d laser cutting ability compared with the traditional pipe cutting machine. Especially in the configuration selection of the swivel laser cutting head, you can choose the German LT cutting head / Golden Laser self-made laser cutting head according to your requirements, both of which can achieve 45° bevel cutting and storm cutting.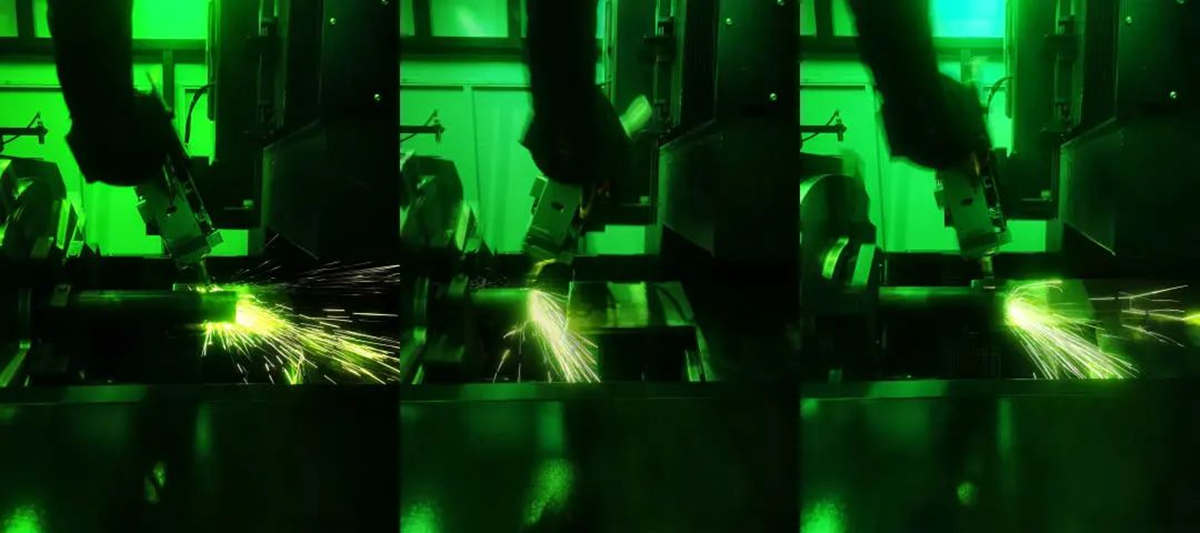 General parameters of the professional tube laser bevel cutting machine:
● Laser power: 3000W- 6000W
● Maximum weight of a single pipe: 225kg
● Pipe diameter range: round pipe φ20-φ220mm; square pipe 20*20mm-140*140mm
● Maximum speed: 130r/min
● Maximum positioning speed: 100m/min
Set sail again and continue to write a new chapter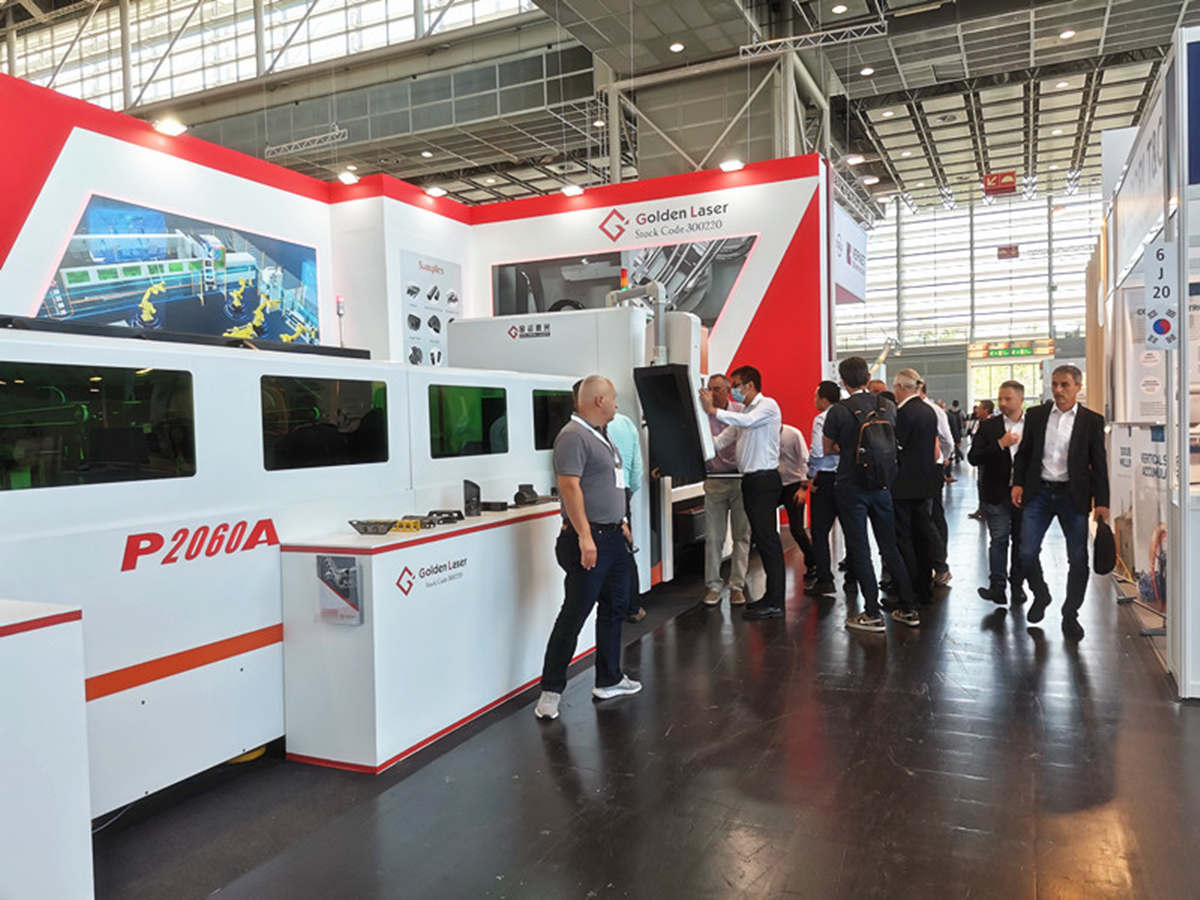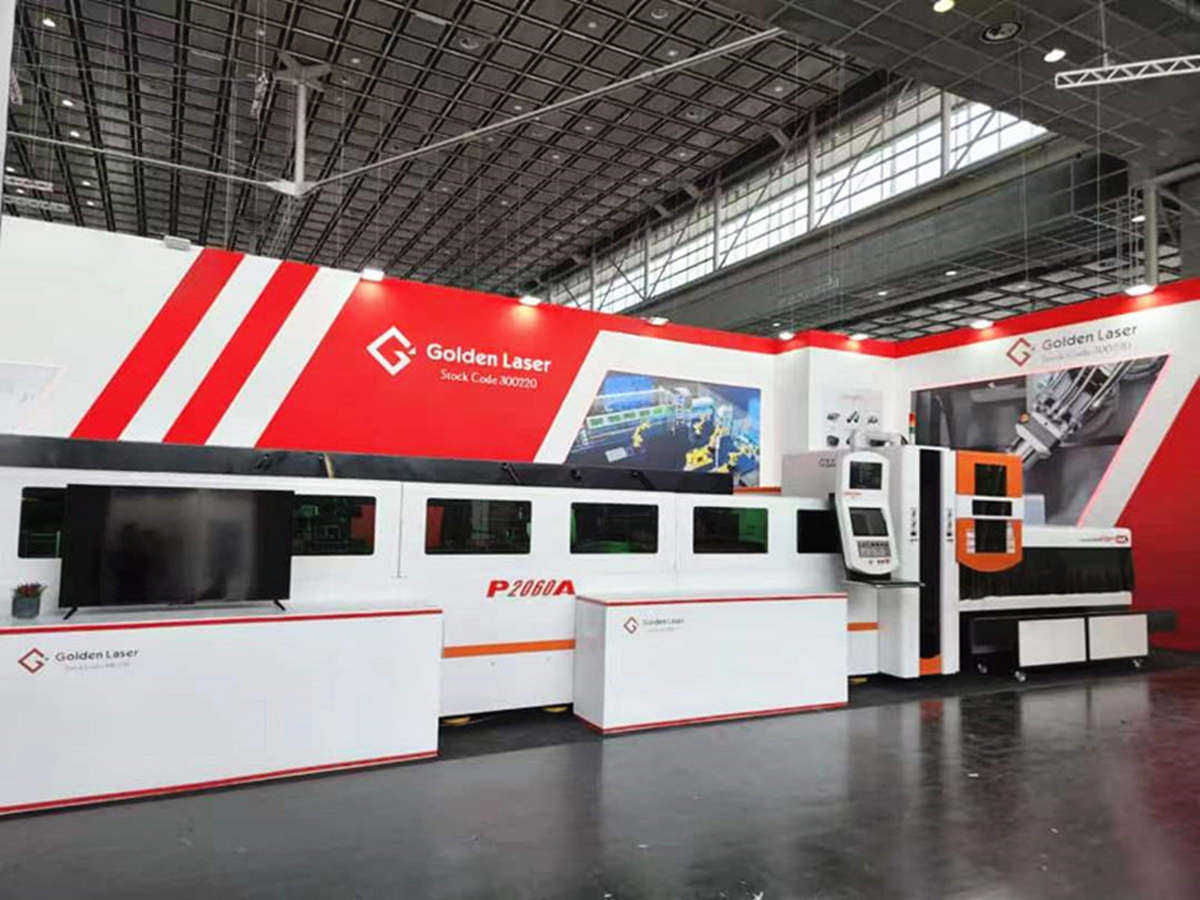 At the Tube Fair, Golden Laser's 5-axis 3D laser cutting machine showed the hard-core strength as a global laser intelligent solution, which attracted the attention of many guests. What's more exciting is that on the third day of the exhibition, this pipe bevel cutting laser machine has been purchased by the on-site customers! For customers who have signed a contract, the laser cutting machines are being manufactured urgently.
Participating in the wire & Tube 2022 this time is also an opportunity for Golden Laser to find a direction under various uncertainties. We overcame multiple difficulties and established the Golden Laser global customer service center in the Netherlands, Europe, covering an area of 1000 square meters. Bring a new service experience to European users with the combination of equipment publicity exhibition hall + after-sales installation and maintenance.
Golden Laser's core values
As one of the representatives of the global laser industry, GOLDEN LASER takes focus, professionalism, innovation and excellence as the company's core values. Combining digital intelligent production methods such as lasers, robots, and numerical control systems with traditional industries, transforming traditional industries, promoting the transformation and upgrading of traditional industries, and improving efficiency.